I'm happy to report the prototypes work beautifully!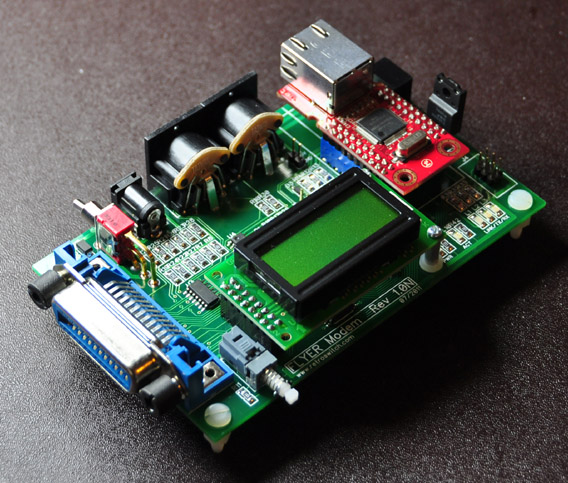 The first two prototypes were assembled a couple of days ago, but I decided to hold off posting photos until my backordered IEEE-488 connectors arrived (this morning – finally!).
A few minor tweaks will be made before ordering production boards (with red solder mask), including the addition of a trim pot for adjusting the display contrast and possibly switching to a vertically mounted IEEE-488 connector to keep a slimmer profile (and allowing the standard IEEE-488 cabling to run towards the back of the device instead of to the front – see next photo).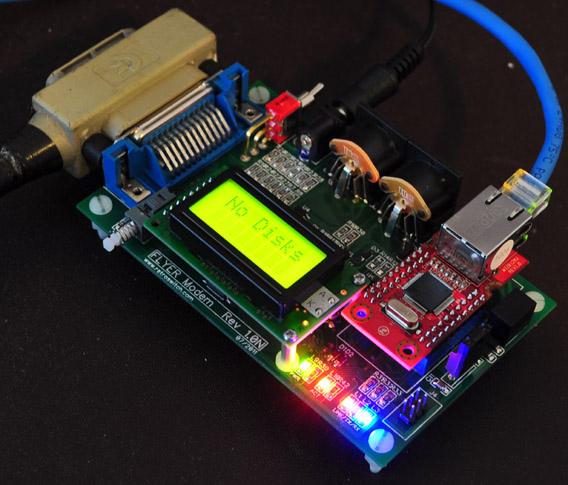 The bulk of my time will now be spent wrapping up the initial release firmware (can be updated via the internet), getting documentation put together, writing sample applications, etc. As promised, I will include some detailed information about both the hardware and software in an upcoming post.
I'm trying as hard as I can to make Flyer as powerful and easy to use as possible, and there's already some pretty cool stuff I can't wait to share!